HCP series pumps are suitable for circulation and filtration of all kinds of large and medium-sized swimming pools, spas, water parks,garden pools and others.
The pump is made of stainless steel, which is superior in quality.
It is not affected by water vapor and corrosive materials and has long service life.
The inlet and outlet of the pump use flange connections for easy installation.
Motor:
Asynchronous bipolar motor.
Enclosed type with exterior ventilation.
Speed of revolution: 2800 rpm.
Waterproof: IP55.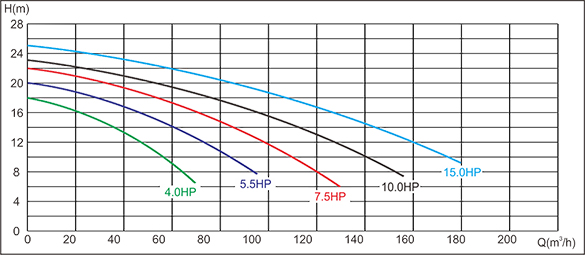 Materials:
Pump housing: Stainless steel AISI304
Pre-filter basket: Stainless steel AISI304
Shaft: Stainless steel AISI316 Impeller: Stainless steel AISI304 Mechanical seal: Graphite/Ceramic seal